High water soluble Potassium Humate with 100% water solubitliy,its quick solubility decides the function to use as foliar spray and drip irrigation with promoted effect to release the locked phosphate by some ion such as Fe3+,Al3+,also can slow-release nitrogen fertilizer to promote the function of NPK fertilizers.
SPECIFICATION:
Item

Potassium humate

Potassiumhumate flakes

100% soluble potassium humate

Appearance

Black shiny Powder/crystal

Black shiny flakes

Black powder

Black powder

Water solubility

95%min

100%

100%

100%

Humic Acid (dry basis)

65%min

70%min

70%min

70%

Fulvic acid(dry basis)

3%min

3%min

3%min

15%,20%,30%

K2O( dry basis)

8%,10%,12%

8%,10%,12%

12%min

12%min

Moisture

18%max

15%max

15%max

15%max

pH

9-11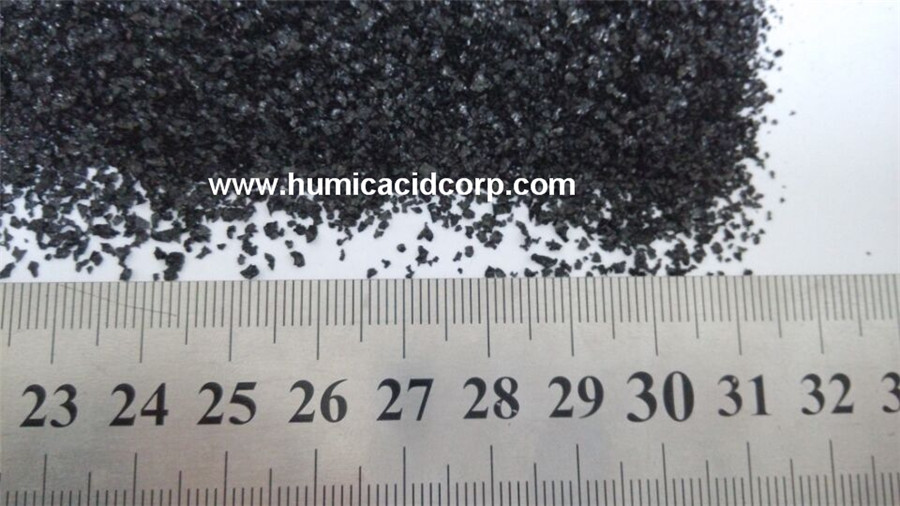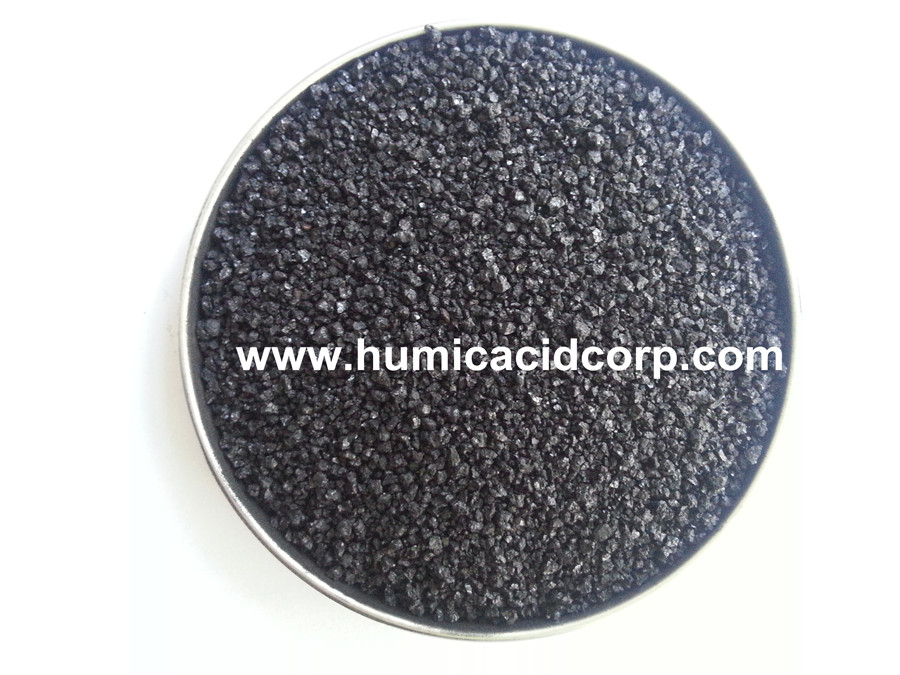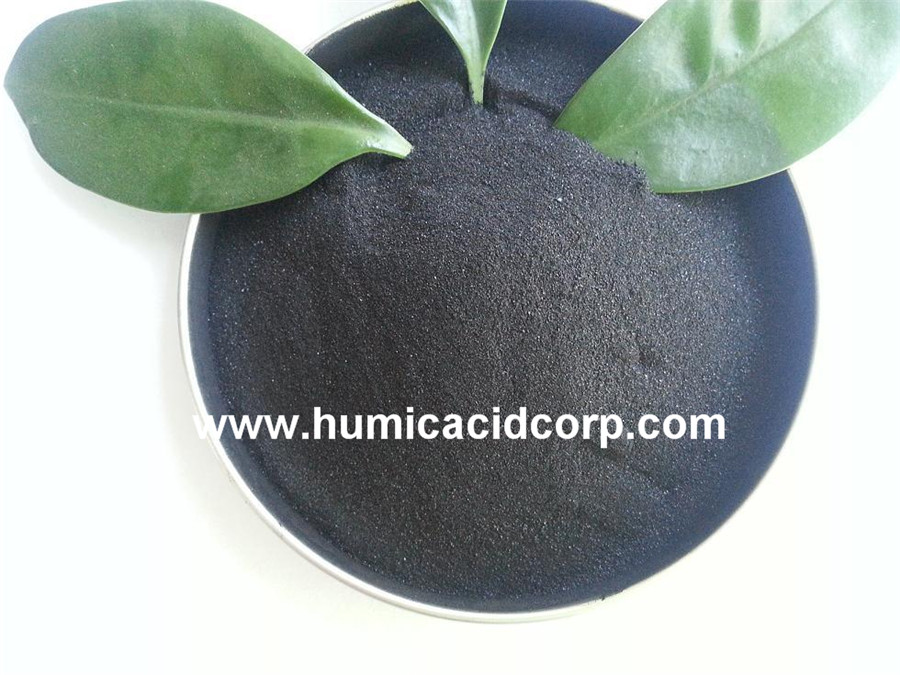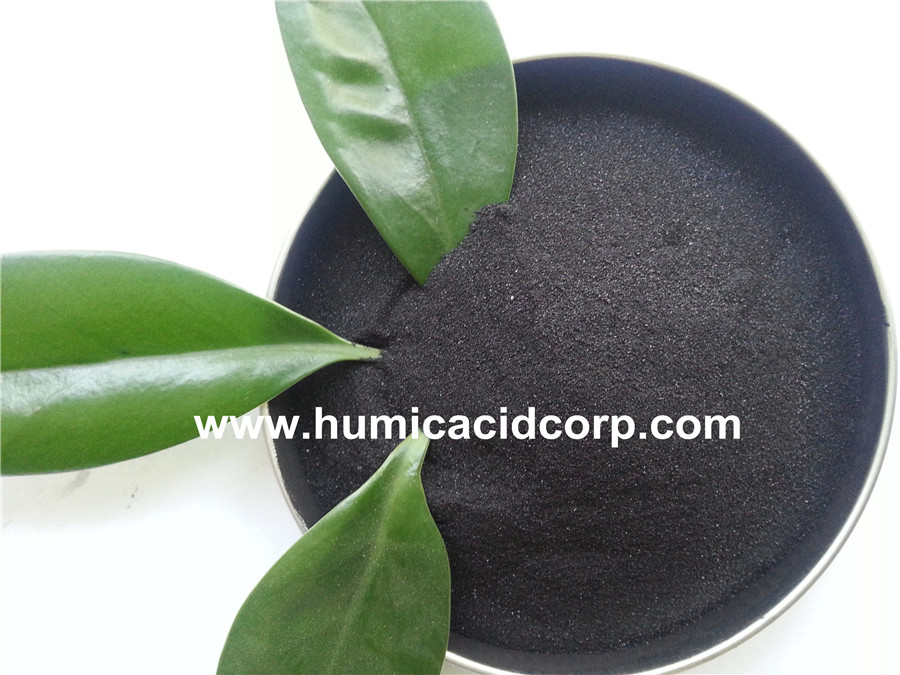 FEATURE:
Very high content raw material,humic acid is from our own xinjiang Leonardite(best in China)
High-end products for high-end global market.
Special technics for 100% water soluble potassium humate,it`s removed impurity by centrifuge,and then formed by spray drying,so very nice purity,after solution,no any dust left.
Function& Benefits
1. Improve the structure of soil, increase the buffering power of the soil.
In light, sandy soils, humic acid increase the cation exchange capability to retain nutrients and water, importantly to magnify the ability of root to take up nutrients. In heavy and compact soils, working with fungi to create a crumb structure for better water oxygen and nutrients intake and improved root penetration.
2. Neutralize both acid and alkaline soils, regulate the pH-value of soils, with the prominent effect in alkaline and acidic soil
Under alkaline conditions humic acid can buffer the pH can convert the nutrients and trace elements into absorbable form and promote their uptake by the roots, as under high pH value many essential nutrients and trace element are not in plant-available form.
In acidic soil can largely reduce the toxins such as the ally aluminum and heavy metals, which will be bonded firmly and immobilized by humic acid, thus their toxicity is reduced and phosphate is bonded by aluminum is released.
Salinalised soil: Salts are split up by the high cation exchange capability cation (eg. Ca, Mg) are bonded and chelated. The high osmotic pressure within the root area is largely reduced.
3. Stimulate plant growth increase the yield and quality.
Stimulate the membrane of seeds as well as the metabolic activities and thereby increase the germination rate. Increase the capacity of root to take up nutrients (N, P, K + Fe, Zn and other trace elements) as these elements is easier to be converted into forms available to plants. Accordingly, the yield will be increased up to 30%.Enhanced cell assimilation as well as photosynthesis increase the plant's sugar and vitamin content.
4. Reducing nitrate leaking into the groundwater. Humic acid binds the nitrate and keep it around the root zone, in this way drinking water is better preserved.
5. Increase the effectiveness of herbicide pesticide and fungicide, immobilize or reduce their harmful residues.
6. Stabilizes nitrogen and improves nitrogen efficiency (ideal as an additive with urea).
Complexes phosphate to reduce lock-ups (ideal as an additive with DAP/MAP, etc).
Direction for use
Drip irrigation: 2-4kgs per hectare
Foliar spray: 0.5-1kg per ha.
Caution: please do not mix this product with acidic fertilizer, as is not compatible with them.
To produce 6% liquid solution, put 800g this humate into 1 liter of water at a very slow speed; agitate the solution at a constant speed. Please make sure the solution is uniform before transfer to the spray tank.
Package
Woven bags with line 25kgs net weight also can satisfy customer`s requirement.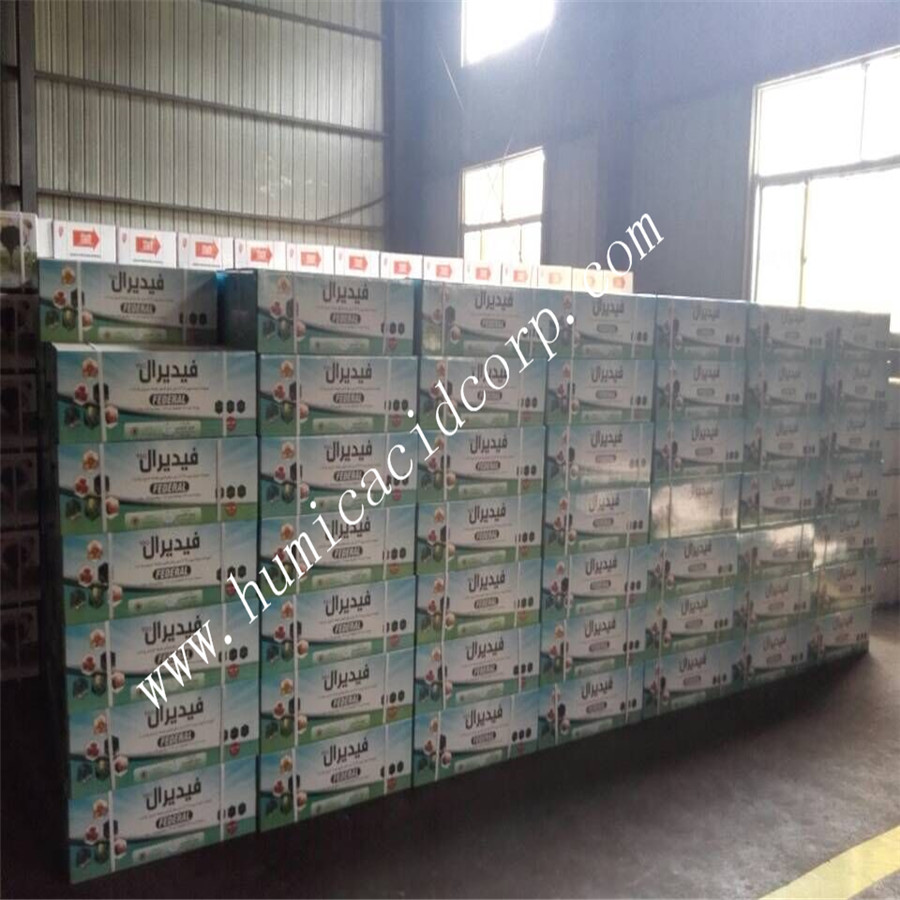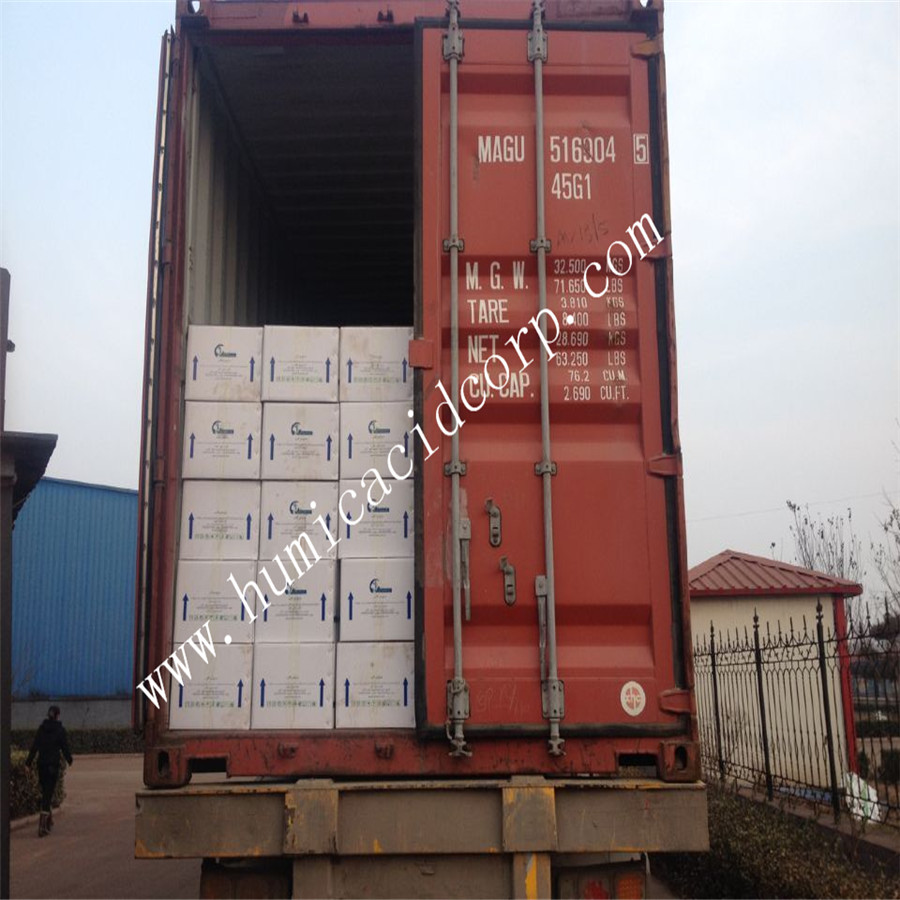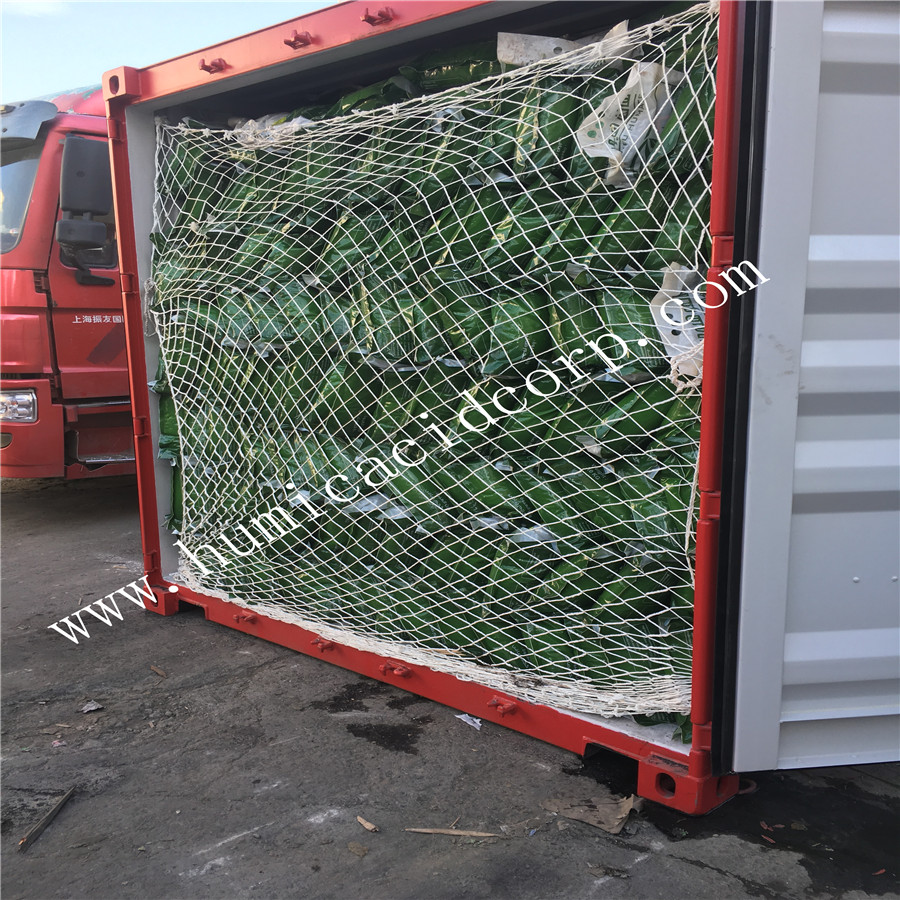 Looking for ideal Super
Potassium Humate Powder
Manufacturer & supplier ? We have a wide selection at great prices to help you get creative. All the Humic Acids and Fulvic Acids are quality guaranteed. We are China Origin Factory of
Potassium Humate Flakes
and Crystal. If you have any question, please feel free to contact us.
Product Categories : Humic Acid For Agriculture > Potassium Humate